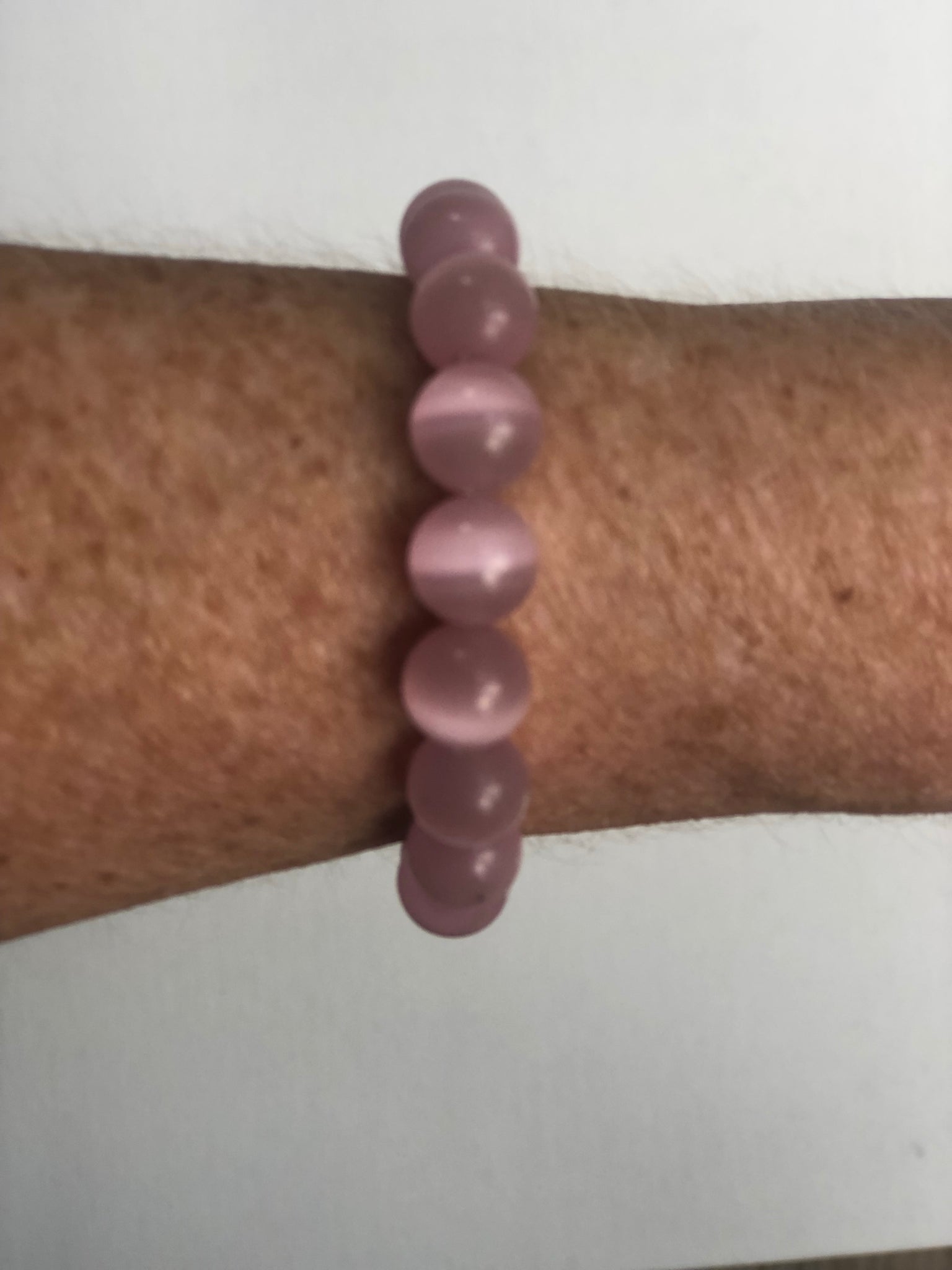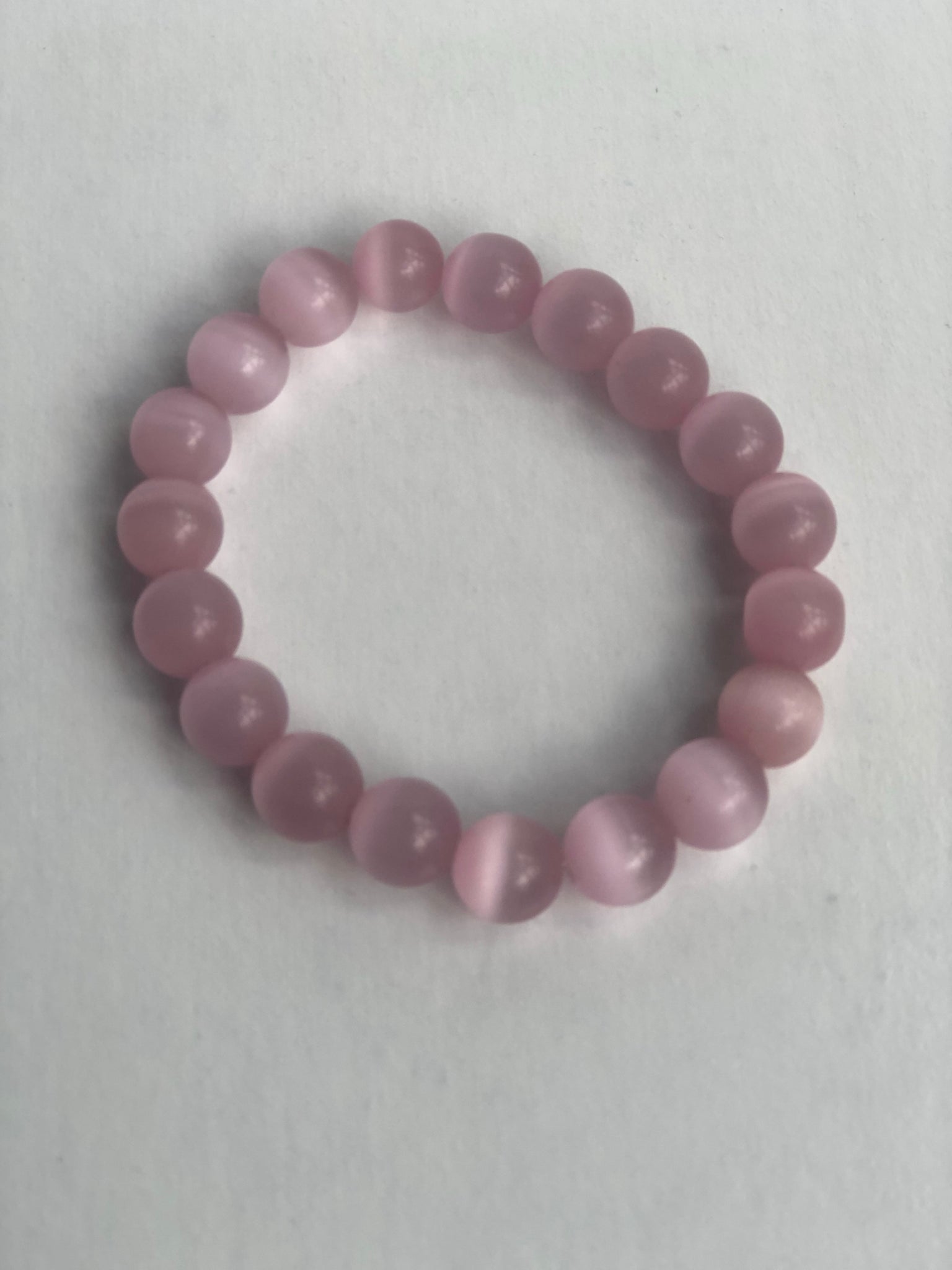 Pink Cats Eye Bracelet
 This pink is more of a neutral and can be paired with multiple bracelets to make a beautiful stack! 
  Cat's Eye stimulates intuition and enhances awareness.  It transforms negative thoughts into positive energy.  Cat's Eye also brings happiness and serenity, along with optimism, generosity and confidence.
Bracelets may vary in color and shape due to their unique handmade design.
Sizing is based on wrist circumference.  Measure 2 inches above the wrist bone, and then measure around the arm to get the sizing to be sure the bracelets will fit comfortably.  
If these are being purchased as a gift 7 inches is the most popular size, if you need some help guessing!

These bracelets are offered in a variety of sizes. If a different size than the ones offered is preferred please note the size you'd like at checkout