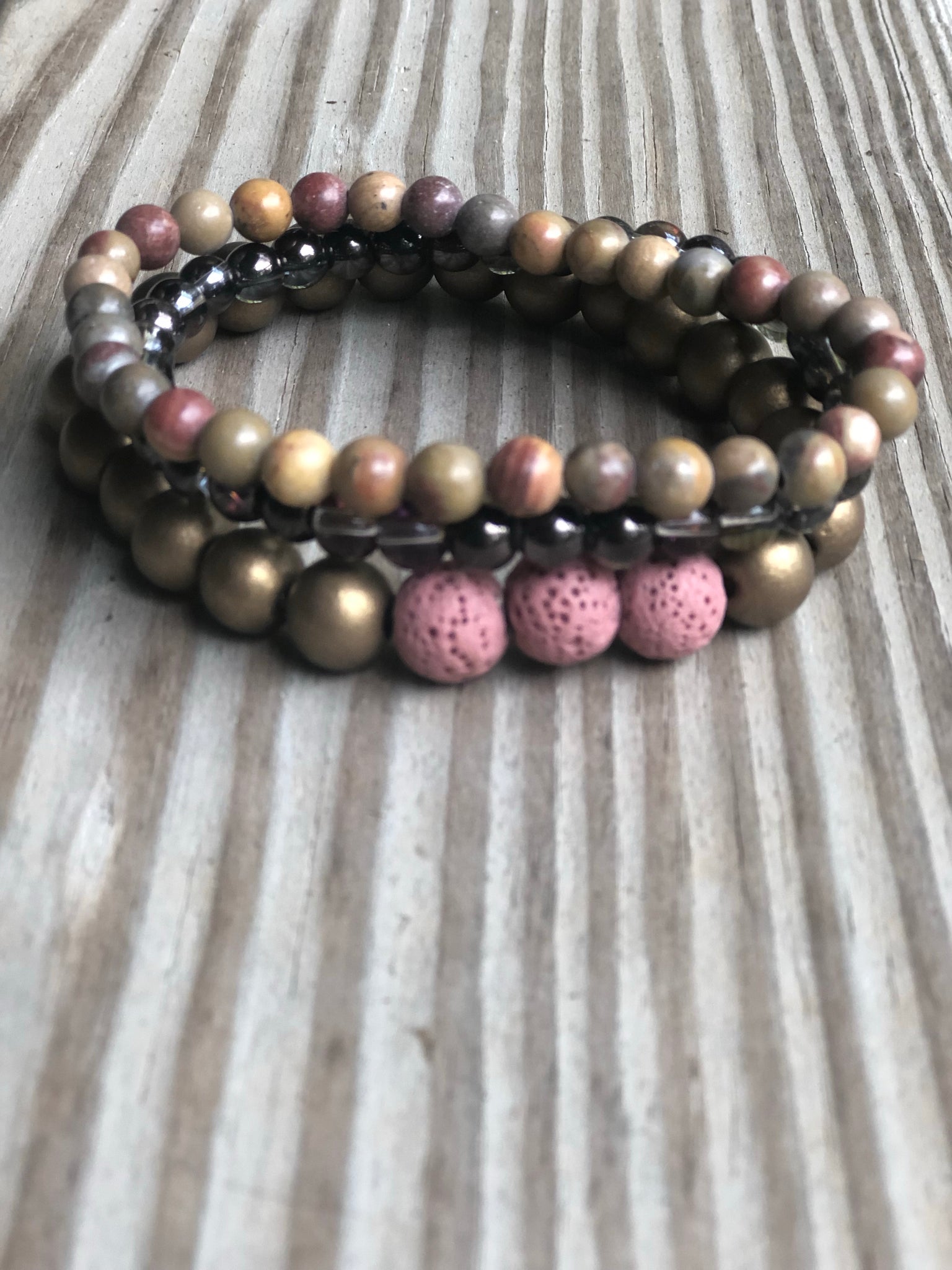 Bronze Goddess Bracelet Stack
This handmade stack of three bracelets has a beautiful balance of metallic and earthy depth! These colors pair well with a cute denim jacket and a nice glass of Pinot Noir! Cheers! 🍷
Bracelets may vary in color and shape due to their unique handmade design.
Sizing is based on wrist circumference.  Measure 2 inches above the wrist bone, and then measure around the arm to get the sizing to be sure the bracelets will fit comfortably.  
If these are being purchased as a gift 7 inches is the most popular size, if you need some help guessing!

These bracelets are offered in a variety of sizes. If a different size than the ones offered is preferred please note the size you'd like at checkout.