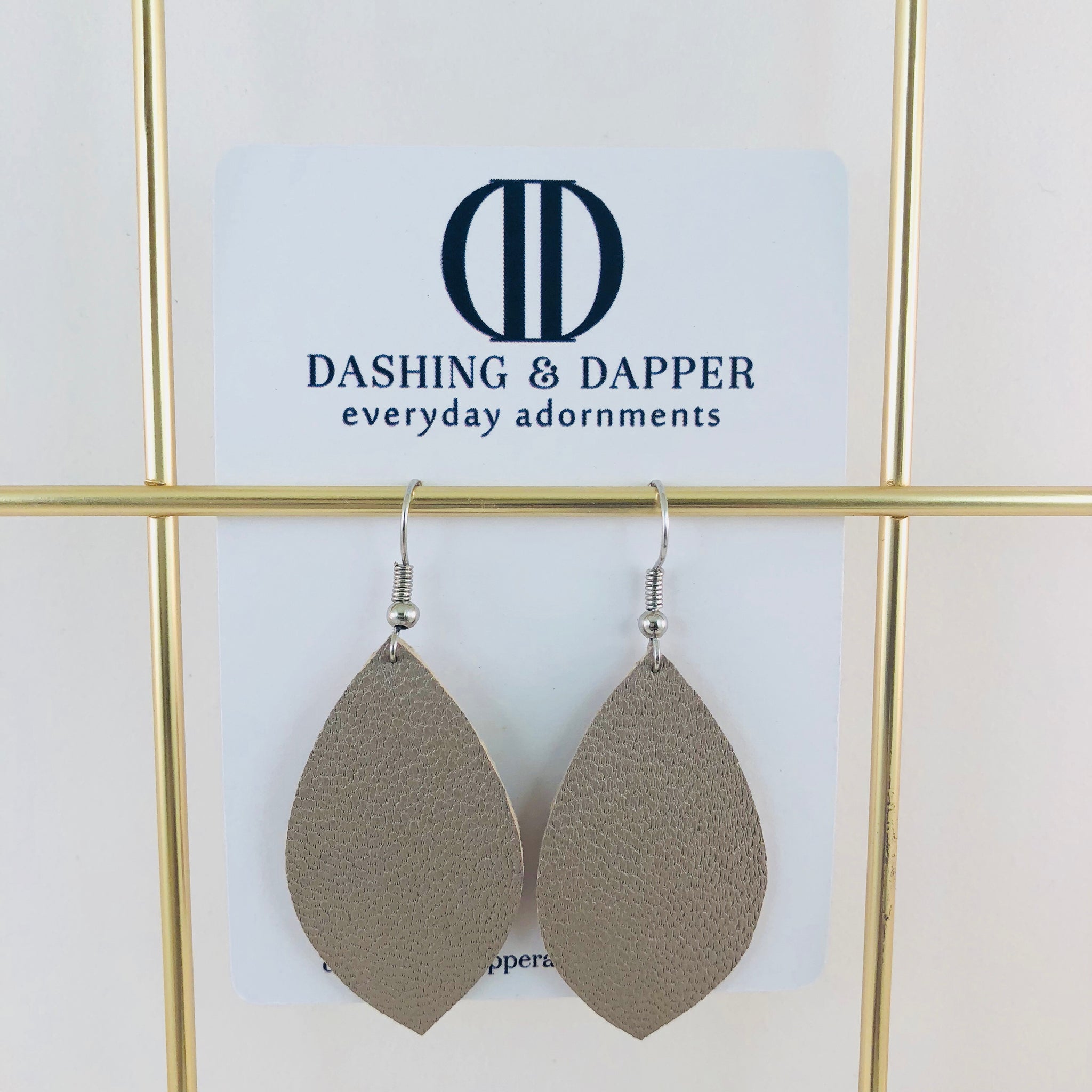 Metallic Sand Small Leaf Leather Earrings
These stunning lightweight genuine leather earrings are the perfect compliment to any outfit! The neutral color and beautiful texture of the leather give these a modern, edgy and sophisticated feel.  They easily transition from day to night and are ideal for traveling. 
Handmade with genuine leather, nickel-free ear wire hardware and love.     
Size: Leather Adornment is 1.75" Total Length is 2.25"
*NOTE: Due to the nature of the texture of this leather the color and texture will vary with each earring giving every pair a unique look.